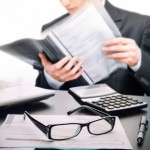 "If you're trying to start a business today, you can almost forget about going to a bank for financing," reported an article on The New York Times Blog. This statement may sound bold and startling for many, but there is much truth to support the assertion.
A recap on bank-approved small business loans in 2013
In 2013, banks tightened controls over their lending activity and raised their credit score requirements (and credit limits) in an effort to comply with government mandates and also to prevent high default rates that are common within the small business segment.
Common consumer concerns when it comes to bank-approved business loans are as follows: extreme red tape, slow approvals, high rejection rates, impracticably low credit limits, stringent credit criteria, and a clear lack of flexibility when it comes to repayment and interest rates.
Although small business lending rose to $586 billion by the end of 2012, there are many stories of frustration and delays when it comes to securing approvals from banks.
Small businesses borrow for various reasons, such as working capital, startup funding, marketing leverage, operational expenses, and expansion initiatives. More often than not, expenses hit a business owner without much warning and waiting for bank approvals and processes could mean lost business opportunities.
Credit criteria imposed by banks and SBA are
NOT

favorable for business owners in 2014

The credit requirements demanded by the SBA (Small Business Administration) and banks appear to be a hindrance for many business owners. While they may have been appropriate in the past, demanding the same requirements when the economy is recovering and the "risk factor" has been reduced appears to be counter-productive.

2014, a year of opportunity and growth for business owners and alternate lenders

Alternate lenders such as Loans.net, an upcoming multi-billion dollar segment within the business loans marketplace, appear to be capitalizing on this opportunity and are offering to neutralize most concerns expressed by business owner.

Extremely fast loan approvals, relaxed credit criteria, and higher loan amounts appear to be a triad of competencies that the alternate loan segment is capitalizing on.
How to capitalize on this "boom" in business lending
As borrowers shy away from SBA-backed and traditional bank loan programs, entrepreneurs are eagerly welcomed by lenders offering their portfolios through sites, such as Loans.net. There are several distinct advantages when it comes to applying for a business loan application online:
Near real time quotes and approvals. When an entrepreneur completes an online business loan application on Loans.net, a network of lenders start responding to the quote request with real time quotes (at times, in writing). The borrower can choose from the pre-selected network of lenders and move forward with the application.
Larger credit limits, lower credit constraints. As small business related bankruptcies have reduced by nearly forty percent (40%), Loans.net sees no reason to continue imposing archaic approval criteria. Higher credit limits and relaxed credit score criteria appear to have become very popular with applicants. This is also a winning point for individuals who have seen their credits tanked and also for entrepreneurs who are starting out.
Want to increase your chances of getting approved for a business loan?
In an effort to facilitate your business loan experience, we are outlining some common sense tips:
Work closely with lenders As soon as you submit your online loan application, small business lenders will contact you directly. If they have any questions or if they need further information. Follow-up with them and diffuse any inquiries they may have. This will help expedite the approval process and also forge a strong alliance with your lender.
Get to know your lender. Don't hesitate to research your lending institution to understand its mission, goals, and programs.
Gather all supporting documents. For larger loans, it is always a good idea to provide supporting documents. While smaller loans may have relaxed criteria for supporting documents, the upper echelon of loan amounts may benefit from additional supporting material.
Do you have a business plan? You are in business for a reason. Create a compelling business plan to present your case. If you are unsure as to how to approach this process, don't worry there is plenty of free help. The Small Business Administration has plenty of free resources to help you prepare a dynamite business plan.
Why wait? Find out your options and whether you qualify for low-cost borrowing options. Click here to complete one simple application and receive an immediate response from our qualified loan experts.