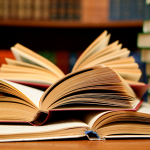 When you have bad credit, you may feel like your only viable option for a loan or credit card is to apply for a loan that promises to lend you money for an upfront fee. While it may be tempting when you're in dire straits, you need to ignore these offers. Any website or loan business that promises to approve you for a loan if you pay an upfront fee is a scam. It's highly likely that instead of being approved for a loan, what you'll get is a secured credit card or debit card that has far too many strings attached–that it's basically worthless.
When you know the tricks that many online advance fee loan businesses use, you won't have to worry about being suckered into these scams. Here's what you can do to make sure you don't fall prey to these common online scams:
Prevent from Falling Victim to Online Loan Scams
Any lender who makes a claim that your credit history is not important is cause for concern. Watch out for claims such as "Bad, credit? No, problem." Or "No hassle–guaranteed."
You'll want to avoid any advanced loan businesses that do not make their disclosures crystal clear. Many will use jargon or superfluous language in hopes that you won't read the full disclosure. Many of these companies will entice you by saying you've been approved for a loan and then demand money before you have access to the money. Don't fall for it. If you notice this, take your business elsewhere.
If the loan business offers you a loan over the phone, but they say you have to pay the fee before you have access to it, this act is illegal. In fact, you can report any business that does this to the Better Business Bureau and even file a claim with Federal Trade Commission.
Any lender who uses another name similar to another well-known business and not their real name is one reason for you to be suspicious. Many con men will create the illusion of having a successful, legitimate business by creating a fancy-looking website, in hopes of attracting potential customers. Some will even make claims that they are an established business by Better Business Bureau. Some will go as far as creating forged paperwork and pay others to be listed as reputable references.
Any lenders who are not registered in your state should be a red flag. Lenders and loan brokers are required to register in the states where they conduct business. You can check whether a business is registered by calling your state Attorney General's office or you're the Department of Banking or Financial Regulation office in your state.
Arm yourself with the right knowledge and you'll be able to protect yourself from falling victim to online loan scams that make offers that sound too good to be true.