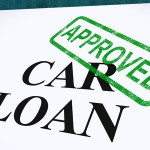 Since the past few years consumers have been struggling to obtain approvals on auto loans. High rejection rates, stringent credit requirements, vigilant processing, cumbersome documentation, and various other hurdles have made the process of obtaining auto loans extremely cumbersome.
We, at Loans.net, live on the philosophy of "Serve Thy Customer" and in furtherance of this policy we are launching the Drive Away! initiative. The program is a simple but extremely useful effort that is guaranteed to help consumers obtain higher approval rates on auto loans.
The core foundation of drive away initiative is a three-fold program that includes the following elements:
Algorithm-Based Cutting-Edge Auto Loan Comparison Tools: At the very core of the program is a robust algorithm-based auto loan comparison tools that allows consumers to compare free auto loan quotes from multiple lenders. At Loans.net, we have developed a very sophisticated auto loan shopping tool that uses several pieces of data provided by both consumers and auto loan lenders to generate extremely precise recommendations for customers.Despite the complexity and sophistication of the tool, consumers have a simple interface and a short, thirty-second form to fill out. That's it! Leave the complexities to us!
Auto Loan Education Tools and Tips: Let's admit, most of us would make a car purchase once every five to ten years. A lot changes during this period of time. From car loan terminologies to methods used to compute interest rates and monthly payments. Consumers simply cannot keep up with this rapidly-changing landscape within the auto loan marketplace. To combat this ignorance, we will regularly post hundreds of free tips, articles, resources, and calculators that are designed to make the process of shopping for auto loans seamless and extremely effective.
Fanatical Customer Support: Loans.net has hired several employees to provide exclusive support to customers wanting to apply for auto loans. Customers who have questions about filling out our online auto loan application can contact customer support and receive a guaranteed response within twenty-four hours.
How it works
The Drive Away! initiative is a powerful consumer-centric program that allows consumers to leverage our expertise in the form of sophisticated auto loan comparison tools, an extremely informative knowledge base of articles, resources, tips, expert advice, auto loan calculators, online auto loan applications (that can be filled out in one simple click), free car loan quotes, and most importantly, our valuable customer support staff that is determined to answer every question within twenty-four hours.
This level of service has never been provided prior to this initiative. Loans.net is extremely proud to deliver this level of sophistication and service that is guaranteed to help consumers obtain auto loans in fast and safe manner. Is it any wonder, we termed this initiative Drive Away!