Thinking about buying a house in the next year? If so, run, don't walk, to the nearest mortgage lender.
The days of home loan rates below four percent are quickly slipping away. And while some of the climb can be blamed on a change in Fed stimulus policy, that's mostly old news and far from the whole story.
Before we look at some of the drivers of the rate increase, let's see what the Mortgage Bankers Association (MBA) has to say about the future of rates. It's not pretty. The MBA predicts that the average rate on a 30-year fixed mortgage will balloon to 5.1 percent by the end of 2015. Currently, it sits at 3.98 percent (as of October 30).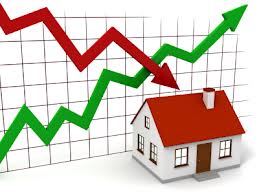 That's an expected increase of more than 20 percent – and bad news for homebuyers. Your purchasing power drops 10.75 percent with each one percent increase in mortgage rates. So each $100,000 you plan to spend on a house shrinks to $89, 250.
Fed Stopping Stimulus
First, let's review the Fed stimulus program stoppage, which many experts believe has already been factored in to the current mortgage rate.
In 2012, the Fed started pumping $85 billion a month into buying treasuries and mortgage-backed securities to keep rates low. In January of this year, it began reducing purchases by $5 billion a month. The stimulus program ends this month according to a recent Fed announcement. However, the Fed has made their policy clear for a year or so now, so the mortgage rate market has likely already taken it into account. This should not have much, if any impact on rate levels going forward.
The Job Market Drives Rates
The bigger issue at this juncture is an improving economy and job market. Generally, rates get higher as the economy performs better and jobs increase. Although low rates get a lot of press, the job market is the real driver of home buying. Even though rates have been historically low over the past few years, many consumers have not rushed in to buy new homes. In fact, on October 29th, the number of applicants applying for a home loan fell to its lowest point since February of this year according to the MBA.
This is mostly attributed to the fact that the job market has not seen dramatic improvements. Potential homebuyers continue to sit on the sidelines looking for indications in the labor market that give them the confidence to plunge in and upgrade or purchase a home for the first time.
Instability and Ebola
Homebuyers also need to pay attention to the following developments. Global instability and crises like the Ebola outbreak typically hold rates in check or cause them to go down.
We saw this on October 15th when rates fell due to a stock market dive. Investors spooked by global instability and the uncertainties of the ebola outbreak moved to safer investment instruments, such as U.S. bonds. As a general rule, rates drop when the stock market takes a hit.
These issues seem to be dying down at the moment. However, if they heat back up or new crises – either financial or otherwise – come down the pipe rates could hold steady or go lower. On the other hand, a growing economy and job market along with stability in the global markets could launch mortgage rates beyond the 5 percent mark in the next year.
The Best Course of Action
There's no way to predict exactly what will happen, but the possibility of a one percent or higher increase in mortgage rates should spur many homebuyers to action. The odds are home loan rates will go up, not down, over the next few years.
As of last week, rates still had not surpassed the four percent benchmark. But that is unlikely to continue much longer. Call it the perfect storm. The Fed is no longer holding rates down buying treasuries and mortgage-backed securities, the economy and job market is steadily improving and so far, global instability has not reaching the boiling point.
Let me say it as clearly as I know how: If you plan to buy a new home or refinance a mortgage, now is the time to act. You can't afford to risk losing 10 percent or more of your purchasing power if rates rise one percent or more in 2015.  To ensure that you get the most home for your dollar, get preapproved for a mortgage sooner rather than later.