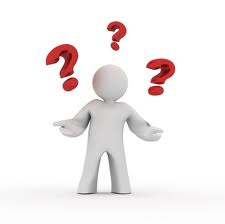 Nothing in life is free. No matter how you look at it, everything in life has a price tag, and there will be times in life when you don't have enough money to make ends meet. When times get tough, you have to stand up to the challenges and get tougher. This is no time to throw in the towel. This is the time to stand up and get the job done, but without enough money in the bank, how can you possibly make it through this type of problem? Have you considered a personal loan? Loans.net has created this list of tips of how personal loans can help you get through some tough times.
Car problems – Just about everyone has a car, and if you have a car, then you know that they don't always work. Cars break down, and it is never at a convenient moment. Car repairs are not cheap either. Once your mechanic gives you the estimate, it is time to try and figure out where you are going to get the cash to get your car fixed. You don't have enough in savings to cover the costs, so the only solution is to find a personal loan with a really good rate. With a personal loan you will be able to get enough money to help you cover the expense of having your car repaired.
Broken appliances – You never really even realize just how much you depend on your appliances until that fateful day that they stop working. Some appliances you can live without, but there are others that you have to have replaced immediately. Where would you keep all of your food if your refrigerator broke down? How would you keep your house nice and cool in the Summer if your air conditioner stops cooling your home. These two appliances are difficult to live without, and replacing them will be expensive. A personal loan could help you replace these types of appliances if they suddenly stop working.
These are just two instances where personal loans will help. There are plenty of other situations in life where personal loans can also help you overcome financial obstacles.
Which personal loan is best for you
There are two types of personal loans to choose from, and deciding which type is best for your situation is easy. You have your choice of secured personal loans, or unsecured personal loans. A secured personal loan will require some sort of collateral, but they usually have lower interest rates. A unsecured personal loans will not require any type of collateral, and the interest rates are usually much lower. They can be more difficult to obtain, especially if your credit is not in good order.
Getting approved for a personal loan is easy and it will take less than three minutes to fill out the application. Once you fill out the application, we will compare it against a database of lenders. This will get you the best personal loan at the most affordable rate.