How to Get a Bad Credit Personal Loan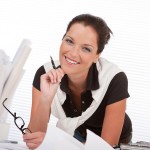 Are you facing an unexpected need for money?
Are you in need of a short term personal loan?
Is a financial crunch hitting you hard?
Are you hesitating to apply because of past credit problems or a bad credit history?
Fresh Start Loans for Bad Credit – Apply Online For A Loan at Loans.net — It's Easy!
If so, Loans.net has a wide selection of loans for people with bad credit. Our pre-screened, professionally-selected lenders specialize in offering low interest rate loans to individuals with bad credit.
Until now, it was widely believed that personal loans for poor credit were either unavailable or came at an exorbitantly high interest rate. Loans.net is here to change that perception. Our philosophy is based on the premise that if numerous lenders are made to compete to offer you a loan, you, the borrower, will ultimately benefit.
Designed specially for individuals with "not-so-perfect" credit, a bad credit loan offers distinct advantages. Most importantly, they can be used for any purpose, including consolidation of debts. There are various classes of loans for bad credit, but broadly speaking they could be categorized as unsecured or secured loans.
Unsecured personal loan
Generally, an unsecured personal loan is offered without the need for any formal collateral against the loan and the loan amount can be used for any purpose deemed appropriate by the borrower, including recreational or medical purposes — or even debt consolidation. The major benefit of applying for an unsecured personal loan with poor credit is the ease of the application process and the lack of collateral requirements; disadvantages include higher interest rates and tighter repayment terms.
Secured personal loan
A secured personal loan will need a guarantee for the protection. It will take more time paying back but with reduced monthly payments and a lower interest rate. These types of loans may require to provide a guarantee which includes property or any type of asset acceptable to the lender.
Your Questions and Answers
What does my credit score have to be?
While it's true that a higher credit score makes it easier to get a good loan, we have plenty of lenders who look at other factors. If you have a job and a steady income, you can likely get the loan you need – even with a low or no credit score. In fact, they may not even look at your credit at all.
Are there other qualifications?
The other qualifications are minimal. You must be at least 18 and also have an active bank account.
What are the repayment terms?
If you secure your loan with collateral you'll get a longer repayment period, usually 12 to 24 months. A lender offering unsecured loans based on your job and paycheck typically gives you a few weeks to a few months to pay back the borrowed funds. Your loan approval will detail the repayment terms.
What about the interest rates?
We can't guarantee a specific interest rate, but our competitive loan application process offers you the opportunity to find better interest rates. Since our lenders know they are competing with other lenders for your business, you will receive the lowest rate they can offer you.
Do I have to pay to apply?
No. We offer you access to out network of lenders at no cost. You only pay the lenders if you get a loan approval and accept it. Any fees will be spelled out in your loan documents before you make a commitment. If you choose to proceed with the loan, the costs will likely be factored into your monthly payments.
How does the loan affect my credit?
Receiving a new loan usually raises your credit score, as it shows other lenders that you are creditworthy. If you make on-time payments and your lender reports them to the credit reporting agencies your score will increase. Of course, failing to pay back the loan as agreed can further damage your credit score. So look at this as a fresh start and make sure you repay the loan according to repayment schedule.
Apply Now and Get Your Cash Within the Next 24 Hours
Now that you know all about bad credit personal loans, it's time to submit your application. Our process is fast and easy. Simply enter your information via our secure online application.
In a matter of minutes, you may start to see loan approvals appear in your inbox. Then all you need to do is review the offers and choose the one that fits your situation the best.
If you have questions about the specifics of a loan, contact the lender and ask your questions. Make sure you are 100% clear and satisfied before you make a commitment, but once you do you can receive your money in less than 24 hours. It will be deposited directly into your bank account – and you can take care of your financial need.