Personal Loans – Yes It's That Easy!
Life has its way of throwing unexpected situations at us and, unfortunately, they do cost money – often more than what we have. If used indiscriminately, a personal loan may often be the solution for such short term borrowing needs. Loans.net has an outstanding selection of loan offers.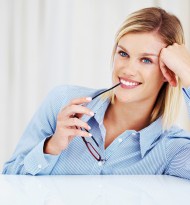 A personal loan is an easy-to-apply, easy-to-obtain loan for a wide range of individuals, including those with less than perfect credit (or even bad credit). Most importantly, this type of loan can be used for any purpose, including debt consolidation. In most cases, the collateral commitment is often not that large and at times is not even required, especially with unsecured loans.
The approval process for personal loans takes just a few minutes and may not be subject to formal closing procedures up to a certain amount. You can even get an instant decision online. There is minimal paperwork involved and an easy online application offered by Loans.net is all it takes to apply for a loan.
While there are a varieties of flavors to personal loans, we most often come across secured and unsecured loans.
Personal loans are not all created equal. Some are better than other. Understanding the differences and what they mean to you and your family can help you pick the best one that meets your needs.
Provide Personal Information
Like with any loan product, you will have to provide your personal information when applying for the loan. You'll have to provide your address, phone number, social security number, income information, and other information. This data will help the lender determine your interest rate and the risk you represent. Your interest rate that you receive is directly related to your credit score and the likelihood that you will repay the loan. This is an easy and simple part of the loan application.
Review Your Loan Options
Now that you have provided your personal information to the lender, they will provide you with different options. What length of time do you want to repay your loan back in? What do you want to do with your loan proceeds? Things items help to determine which loan the lender will offer you and at what interest rate.
If you use a loan finder website that acts as a clearinghouse to find the best loan for you, you will be presented with multiple loan options from several companies. These loans may be with different terms and different interest rates. You can now choose which loan you want and which one is best for you and your family. Not all loans and lenders are created equal. You'll have a few to choose from at this point.
Collect and Use Your Money
Now that you have selected your loan, all you have to do is sit back and collect your money. Most companies deposit your loan directly in your checking or savings account at your bank that you've listed on your loan application. After the money has been deposited in your bank account, you are free to use the money like you intended. You can pay off your debt. Or, you can transfer the money to another account if you wish.
Your monthly payments to repay the loan typically start about one month later. Many lenders typically draft your loan payments from the same bank account that they deposited the money in. This makes repayment easy.
Unsecured Personal Loans
An unsecured loan, as the name suggests, does not require collateral against the loan and can be used for any reason you may have in mind — that much-awaited vacation or a medical emergency or even debt consolidation. While the advantage of an unsecured personal loan is the ease of the process and the lack of formal collateral requirements, disadvantages may include higher interest rates and shorter repayment terms, among others.
Secured Personal Loans
A secured loan, on the other hand, does require collateral as security and may even have a longer repayment term clause with lower monthly payment terms (due to lower interest rates). These being the primary advantages, disadvantages may include the requirement to pledge collateral, such as property or any asset acceptable to the lender.
Consider These Tips While Applying For Loans Online
Research and compare all the options you have. Fortunately, We done all the homework for you. You can compare multiple lenders and their terms-all at Loans.net.
While interest rates may be a good benchmark to start with, don't ignore other parameters offered in the terms of the loan. Some banks/lenders set their interest rate depending on your credit score.
Since APR (Annual Percentage Rate) offers a standardized comparison point across numerous providers, it may be a good idea to check into APR disclosures.
Don't hesitate to ask questions and make sure you have a thorough understanding of the bank/lender's requirements and procedures.
Remember, the more research you do now, the more you will gain in potential savings, while also ensuring fewer headaches.
Clean your credit there are three major credit bureaus Equifax, Transunion, and Experian. Contact these bureaus to obtain your credit report and verify the accuracy and authenticity of the information. If there is an error, bring it to their attention immediately. Remember, the stronger your credit, the better your chances of obtaining a low cost personal bank loan.
Prepare and demonstrate documentation, keep all your documents ready W2s, tax statements, paystubs, asset documents, investment documents, stock certificates, bank statements, and other documents providing details about your financial ability.
Remember, the fine print is prepared to the lender's advantage so it is in your best interest to read and understand these terms thoroughly.
Find the Answer to Your Question
Can I get a personal loan with bad credit or no credit?
It depends. If you apply for an unsecured loan, you'll need a good credit score to get a better rate and avoid having to secure the loan with collateral, like a car or house. If your credit score is below a certain number, the lender may require some form of collateral to back the loan. There are also unsecured loans, known as payday loans, which do not require a credit check, as long as you have a job, make at least $1,000 a month, and an active checking account. Typically, the lower your credit score the higher your interest rate, the lower your loan amount, and the shorter your repayment period. It's always best to apply for the loan with best terms and if you do receive a denial, you can work with a lender who offers bad credit loans.
What is the limit on how much I can borrow?
The amount you qualify for is based on your credit scores, income, financial assets, and if necessary, the collateral you secure it with. For example, if you have a higher credit score or monthly income you may qualify for a higher loan amount The value can also be determined by the cost of the item you purchase and its value. For example, a lender may loan you 80% of the market value of a car.
Can I get a personal loan if I am not a U.S. citizen?
Yes. The key is having a credit history in the U.S., which you should have if you have a credit card, car loan or student loan.
How old do you have to be to apply for a personal loan?
Typically, you must be at least 18, the age you are considered an adult in the U.S. However, some lenders may have higher age minimum age limits.
Is there a fee to for submitting a loan application ?
No. You do not pay any upfront fees. Your loan costs are determined by the loan approval you choose. The lender outlines the interest rate, terms and conditions in the loan documents. You can review the cost of the loan and then decide which loan you prefer.
Do personal loan hurt or help my credit score?
It depends on how you handle the loan. If you pay it back according to the terms and on schedule your credit score should go up. If you pay late or default, your credit score will drop and you'll find it hard to get loans in the future. Basically, a credit report shows lenders how you handled your previous debts and are paying your current debts.
If I can't make my payment on time, what should I do?
Some lenders may offer a grace period or offer you an extension, but you may be charged a late fee. If you do run into a hardship, it's always better to communicate with your lender to find out your options. This can save you money and the headache of collection efforts. Usually, the lender does not report your payment as late to the credit bureau until it is 30 days late.
Click Here To Compare Personal Loan Offers