Guaranteed Military Loans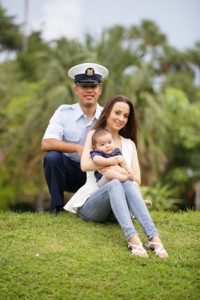 Do you work for the military? Are you in need of some extra cash?
If so, a military loan may be the perfect solution for you, Even if you are located anywhere across the world, you may still be able to apply for a military loan. For those individuals working for the military, obtaining a loan shouldn't be hard, especially after all the sacrifices that go into the life of military personnel. We value your contributions to our society and have assembled a huge selection of military loan lenders.
These are reputed companies who specialize in catering to the needs of those in the military. If you work for the military, you can apply for a cost-effective military loan, irrespective of where you are stationed across the globe.
You can trust our experience with military loans
We have developed a very simple and reliable process to facilitate the military loans application process. All you need to do is complete one simple application form on Loans.net and we will get you in touch with our pre-screened pool of qualified lenders.




In fact, we are so confident about our programs and our customer orientation, we guarantee you will be satisfied with the level of service we can offer you.
Access your loan in as little as one business day
Electronic deposit made into your personal savings or checking account in as little as one business day. What could be easier than that? And in case you were wondering about past credit issues, we do have lenders who offer military loans to individuals with bad credit as well, no need to worry you are not the only one with low credit score or have poor/bad credit.
All it would take is one simple application on Loans.net. Don't wait . get started today and access your cash in as little as one business day!
Have questions about the details? Don't worry we've put together a quick and easy guide with the most common questions asked about military loans.
How much can I borrow?
With a military loan, you can typically borrow from $1,000 to $10,000. This depends on your financial situation and need. Fortunately, our vast network of lenders can meet just about every financial need you have. Plus, you can use the money as you see fit. You don't have to choose a specific purpose, like buying a car to be approved. And you don't fill out multiple applications – just one – to access hundreds of willing lenders.
How do I qualify for a loan?
Military lenders use proprietary qualification models beyond credit scores to determine your creditworthiness and ability to pay back the loan. While income is a factor, there are other considerations specific to those who serve in the military. You can still qualify for a loan with bad credit based on other factors in your financial profile. So don't fail to apply even if another lender has rejected you due to your credit score or lack of credit.
Are military loans available for all branches of the military?
Yes, lenders offer loans to all branches of the military, including the Army, Navy, Air Force, Marines and Coast Guard. In addition, they serve all ranks within each branch. So whether you are active-duty military, career-retired military, or Department of Defense personnel, you can find the money you need.
What are the repayment terms?
Most lenders offer you fixed interest rates and fixed payments over several months or longer. As always, when you borrow read your loan offers carefully and make sure you understand all repayment terms before you accept the loan. The lenders are more than willing to answer any questions you have.




How fast can I get my money?
This depends on how quickly you apply, select a loan, and submit any needed documentation. However, many borrowers receive the cash they need as soon as next business day.
How can apply?
You can apply via our secure online application – 24 hours a day, 7 days a week. No need to drive from bank to bank – and waste time and money. In less than two minutes, you can enter your information and have it sent electronically to hundreds of lenders. Then you just sit back and wait for your loan offers. Take some time to review your offers and then select the one you like best. It's that easy.
Do I pay a fee to apply?
No. You pay nothing upfront. In fact, you don't pay anything at all until you accept the loan you prefer. The cost of the loan is spelled out in the loan approval and usually paid out over the life of the loan as interest on the loan. If you decide not to take a loan, it doesn't cost you a penny. So there's absolutely no-risk to submit an application.