Payday Loans – Best Cash Loans Online
Are you in need of an unsecured, short-term loan up to your next payday? Do you need money for an unforeseen or emergency expense? Are you trying to avoid gruesome finance fees due to a bounced check or a late payment on your credit card? Do you have less than perfect credit?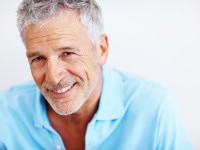 If you answered yes to the above questions or if your need is similar, then payday loans online (or cash advance) might be the best solution for your short-term financial needs.
Applying for these types of loans is fast and easy, it often requires minimal paperwork and allows for extremely convenient payment options. Payday lenders will even make a quick electronic deposit into your checking or savings account in as little as one business day. Obtaining money fast could never have been so easy!
Process For Obtaining Payday Advance Loans
At Loans.Net, The Process Of Obtaining A Payday Loan Is Very Easy:.
Complete a confidential and secure online application.
Several competing payday lenders will compete for your business. Choose the one with the best offer.
Obtain your funds in as little as one business day. It all starts with a simple, no hassle application.
Enjoy The Convenience Of Some Extra Cash In Advance
Whether you choose to use the funds to buy a gift for your spouse's birthday which is just around the corner or to pay for an emergency medical treatment, Loans.net offers the best selection of lenders for you to choose from. Our loan professionals have handpicked these lenders so you don't have to do any research. Within just a few clicks you could be on your way to obtain an unsecured loan directly deposited to your bank account.
Consider The Following Tips:
Tip 1: Save on loan terms
The market is filled with a plethora of payday advance providers. As such, it is important to compare multiple options and find the one offering the best loan terms. There are regulations in effect to ensure you are not overpaying loan fees. The best caveat, however, is to check with your local regulations and read the fine print to ensure you are not signing up for something unfavorable.
Tip 2: Credit matters
Your credit standing can play a significant role in determining the loan terms so be sure to verify your credit profile. Fortunately, there are many options available for individuals with bad credit and payday lenders will often work with you to customize a loan program that matches your individual needs. So, even if you have bad credit you need not get disheartened.
Tip 3: Repayment is critical
Like any other loan or credit card debt, it is very important to maintain a stellar repayment history. If you have enrolled in an automatic repayment plan (often monthly) be sure to have sufficient funds in your bank account. Not only will you be charged with bounced check fees, you will also be jeopardizing your credit history.
Tip 4: Know thy regulator
Every state would have some form of regulatory protection to ensure consumers don't get ripped into payday loan scams. Be sure to check with your state and city regulatory authorities to understand the laws that protect you.
Find the Answer to Your Question
Can I get a loan with bad credit or no credit?
The great thing about a payday loan is your loan approval is based on your job, consistent income (at least $1,000 per month), and active checking account. As long as you have those three things, you should receive an approval.
What is the limit on how much I can borrow?
The amount you qualify for is based on your state regulations, income, and the lender. Typically, you can borrow up to $1,000 or $1,500. However, some lenders may lend more.
Can I get a payday loan if I am not a U.S. citizen?
No. You must be a U.S. citizen to qualify for a payday loan.
Is there an age limit for applying for a loan?
Yes, you must be at least 18, the age you are considered an adult in the U.S.
Do I have to have collateral, like a car or house, to secure the loan?
No. Unlike title loans, or even a loan from a pawnshop, you do not have to secure the loan with your property or possessions. Instead, your job and paycheck secure the loan for you.
Is there a fee to submit my information to a lender?
No. You will not pay anything until you get approved for the loan. At that point, your preferred lender will present you the terms of the loan, including the interest rate, repayment schedule and any upfront fees. You can agree to the terms or move onto another lender.
Are payday loans regulated?
Yes, payday loans are highly regulated in most states. Lenders must follow strict guidelines on loan limits, maximum interest rates, and collection activities. Read you loan paperwork carefully before committing to the loan. A reputable lender will make the terms and conditions very clear and be willing to answer all your questions.
Do payday loans affect my credit score?
Yes. Some lenders will report to the credit bureaus and if you pay the loan off on time, it can raise your credit score and improve your credit standing. If you fail to pay, the lender can report you to the credit reporting agencies. This will cause your credit score to drop and hurt your credit standing.
If I can't make a payment, what should I do?
Some lenders may offer you the option of renewing or rolling over your loan. However, you will end up paying more in fees and interest if you do so. If you do run into a hardship, contact your lender immediately to find out your options. Typically, you will need to fill out more paperwork or submit a request for this, but it is better than subjecting yourself to collection activities. To minimize the cost of the loan, it is best to pay it off according to the original terms.
Click here to compare payday loan offers