Getting a Loan with Bad Credit at Loans.net
If you have ever been denied a loan in the past due to poor credit history or bankruptcy, Loans.net has a special selection of lenders that specialize in providing bad credit loans. In other words, these are lenders who offer loans to individuals who are trying to rebuild their credit history.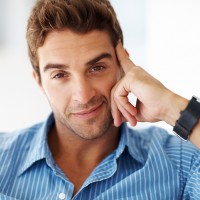 With a full online application process and instant approvals, you can obtain the funds you need – fast!
Rebuild Your Credit, Rebuild Your Future
Your credit score can impact many lending decisions, including purchase of large ticket items, such as a home or a car. Most of these purchases would involve a loan in some form (mortgage loan, car loan, etc.), which in turn would depend on your credit score.
Unfortunately, many individuals do not check their credit scores regularly. Credit score (FICO Score) is computed by all three major national credit bureaus — Equifax, Experian, and Transunion. As a starting point, you can contact these three bureaus to obtain a copy of your credit report and evaluate your credit standing. By law, you are entitled to receive one free copy of your annual report every year.
Once you have reviewed your credit report, contact the bureaus to correct any incorrect or missing information. Even with low credit credit, you can still benefit from our qualified network of reputable lenders who specialize in lending to individuals with bad credit. Once you are approved, you can start repairing your credit simply by repaying your loan on time.
Even if you suffer from poor credit, you can still benefit from applying for a loan with Loans.net, the process is simple and you can access in minutes our qualified network of lenders, who specialize in lending to borrowers with bad credit. As soon as you are approved, remember to make your payments on time and meet the lender's requirements. By repaying your loan on time, you can start rebuilding your credit, and thus regain financial stability.
Loans For People With Poor Credit
With the precipitous decline in these economic conditions, the ones hit the hardest today are individuals with bad credit. While most companies out there refuse to offer loans for people with bad credit situations, we, at Loans.net, have a unique point of view that can help you get out of this situation.
Our mission is to help all who visit our site and as a step toward this goal, we have developed a network of lenders who offer a loan for poor credit. The online application is very simple and takes just a few minutes of your time. So, what are you waiting for? Apply online now and get started today.
Before Applying – A Few Helpful Tips
Never accept a loan offer without a thorough review of all terms.
Some lenders may be willing to lower the interest if you pledge some security in exchange for the loan. Such loans are also known as secured loans.
Interest rate is just one aspect. In addition to interest rates, look out for other terms as well.
Never hesitate to ask questions and ascertain details about the lenders procedures, payment terms, and protocols.
Your Questions And Answers About Bad Credit Loans
What credit score is considered bad credit?
Typically, a credit score below 620 is classified as poor or bad credit. Poor credit scores range from 580 to 619, while bad credit is a score between 500 and 580. If your score is below 500, you'll likely have some work to do before you can qualify for a bad credit loan.
How much can I borrow with poor credit?
Your loan amount will be based on more than one factor. Credit score ranks high, but if you have collateral, you may qualify for a higher loan amount based on the property used to secure or back the loan. You may also get approved for a higher loan amount if you have worked at the same job for a long period of time and have a good monthly income.
Do I have to be a certain age to get a loan?
Legally, you need to be at least 18 years old. However, unless you are doing a payday loan, which is based on your job and income, you do need a credit history. It may take a few years to develop your credit history after you turn 18.
Does it cost anything to submit a loan application?
No. You do not pay any costs until you accept the loan from the lender of your choice. You will likely receive multiple loan approvals and you simply choose the one that has the better rates and terms. After you accept the loan, any fees and/or interest costs will be included in your periodic payments.
What happens to my collateral if I don't pay the loan?
Your collateral, like a car or other piece of property, is pledged against the loan. This means if you fail to pay, the lender can come after the item and repossess it. This normally does not happen after one late payment, but can result if you miss multiple payments and default on the loan.
What does defaulting on a loan mean?
Lenders have different default windows, or timeframes, when they recall the loan or demand that you pay it off immediately. If you fail to meet the deadline, they can end the loan and go after the collateral used to secure it. Again, this is rare unless you get over 30 to 60 days behind on your payments.
What should I do if I miss a payment?
If you face a difficulty, call your lender immediately and see what options you have. Some may offer extensions or adjust your payments. However, you will likely incur late fees or added charges, so try and pay your loan according the original terms if at all possible.
Can I qualify for a loan if I am not a U.S. citizen?
Yes, as long as you have a credit history in the U.S. Typically, you will have a credit history if you have a credit card, car loan, or student loan.